KULLARO PRESENTS THE FLOOR LAMP
THE WATCHMAN
LONDON DESIGN FAIR / SWEDISH DESIGN PAVILION / OLD TRUMAN BREWERY / 20-23 Sep 2018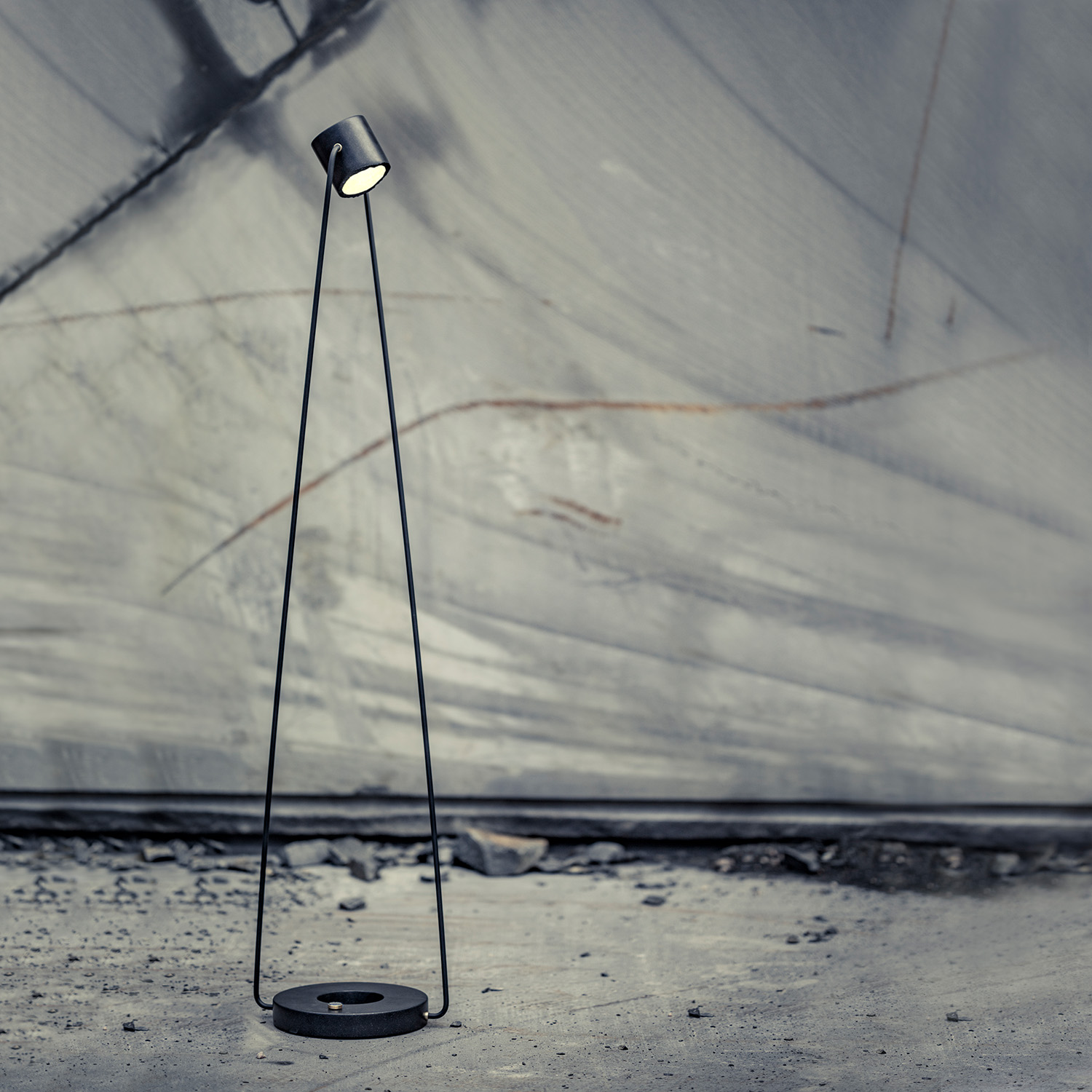 ---
BLACK DIABASE MEETS THE LIGHT!
During London Design Fair, Kullaro will be introducing its new floor lamp, "The Watchman". This lamp is made from unique black magmatic diabase that has completed a journey from the Earth's interior, through the bedrock of southern Sweden, until finally meeting the light of day.
The Watchman" is the first project undertaken by Kullaro in which light is connected to stone – a project made possible through a collaboration with the German electronics company BITSz electronics GmbH. The lamp's head and foot are made from diabase, into which LED electronics have been built. The lamp has intentionally been designed with extra height to enhance and capture the impression of an observer.
.
.
---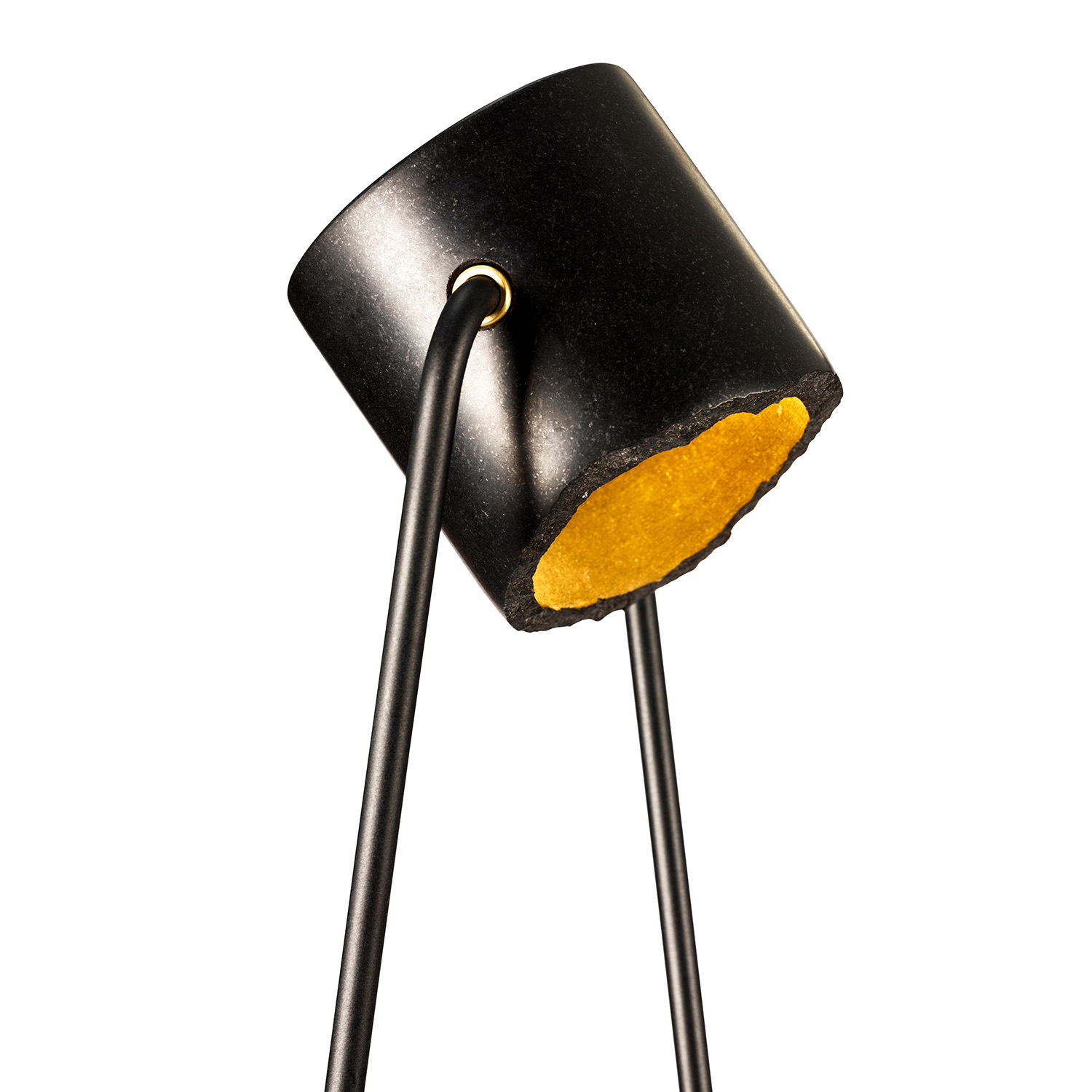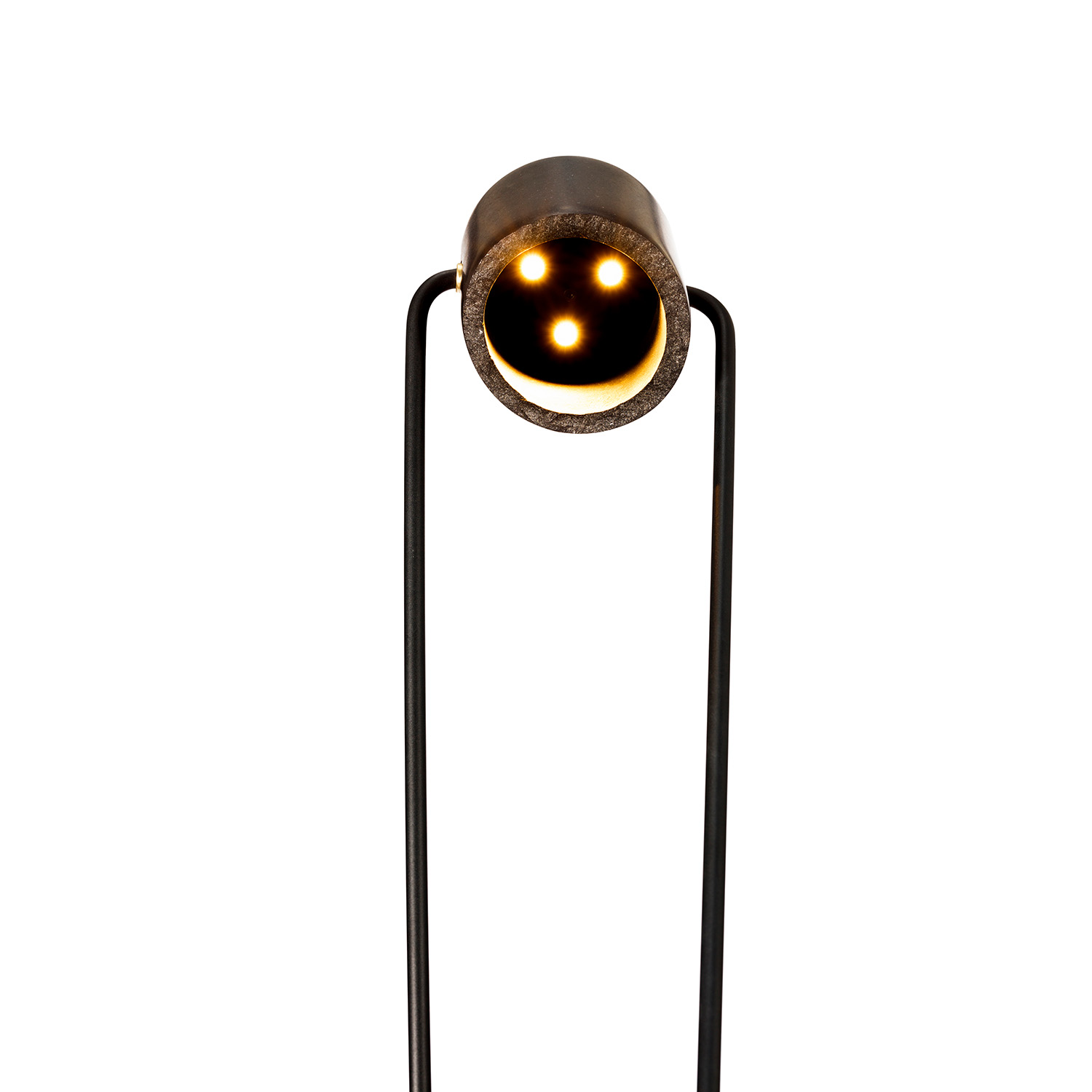 ---
INSPIRATION
-"Right from the initial idea and sketch stage it has been our ambition to create a lamp that is both functional and an embodiment of a clear sculptural simplicity. It is thus with a great deal of pride that we present our first lamp, "The Watchman", which now stands here and oversees the room with its determined and illuminating character."
// Jenni  & Andreas Kullaro, Designers
---